About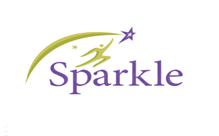 It's a newly started company placed in Madurai, we currently having 5 Employees, we have Senior Developer with 5+ years of experience in .NET to handle any critical technical issues.
we are using latest technologies for developing Website, Web Design, Report Generation, and Windows Application.
We have experience in ASP.NET, MVC, Bootstrap, Html5, C#, Visual Studio, Ms-SqlServer, Angualarjs, Jquery, Team Foundation Service,  RDLC Report, Crystal Report, iTextSharp,Linq, Web Services, WebAPI, Windows Services then third party tools like Telerik, DevExpress, KendoUI in our project.
Our projects,
Management Software
Online Matrimony Application
Billing Software for Large and Small scale Companies
Online Attendance portal and Bulk SMS For School
Construction Rental Software
Textile and Jewellery shop Management Software.
Services
Software Development
Web and Windows Application
Web Designing
Project Maintenance
System Installation and Maintenance
GST Registration and accounts Maintenance.
Contact Us
Sparkle System
Thamim Ansari – 9952451454
Maharajan – 9003899296
Mail  :hrsparklesystem@gmail.com