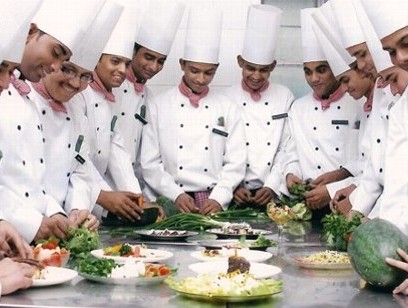 What is Hotel Management:
The management system that manages all things about hotel business is called hotel management. Another way, the hotel management is the perfect management techniques including hotel administration, accounts, marketing, maintenance, housekeeping, food and beverage management and catering. This management system runs the hotel properly and manages every single thing according to the way it should be. Mistakes are banned in this type of management system. Because proper management depends on how perfectly it managed. So each and every person related to this hotel management system should be careful and should be aware of responsibility. That's way the management board needs professionals for their management system. Only the professionals can run the system properly and perfectly. So many universities and educational institutions prefer hotel management as a subject to their students.
There are many different industries all over the world. Different industry works in different sectors. But there are few industries which are called successful business. And also there are many industries which are called business. There is a long way between business and successful business. Business becomes successful by a proper management system. So the management system is very important in the sector of development.
Courses in Hotel Management:
Here's is the list of various courses offered by colleges and universities in Hotel Management Course
Madurai Base one of the Catering and Hotel Management College
N.A.S Catering and Hotel Management College
Hotel Management Job Opportunity :
On the contrary to the popular belief, the scope of hotel management is vast.  Hotel management is an industry that requires immense manpower. Confident, disciplined, skilled, and well trained hotel management graduates can find ample opportunity in the industry. As there are several departments that constitute to the upkeep and the maintenance of a hotel or a chain of hotels, ranging from Food and beverage, housekeeping, accounting, marketing, recreation, computer applications, security, public relations to a lot more. A diploma/degree in hotel management can fetch you a job in either of the sectors as an accounts manager, restaurant and food/beverage service managers, executive housekeepers, and department heads, marketing and general managers. Beside that there are several other departments like Accounts, Maintenance, Personnel, Quality check, Sales and Marketing, Engineering and maintenance and a lot more.  With the explosion of the tourism industry, there has been a drastic increase in the number of hotels and resorts in India, hotel management courses are gaining increasing importance.